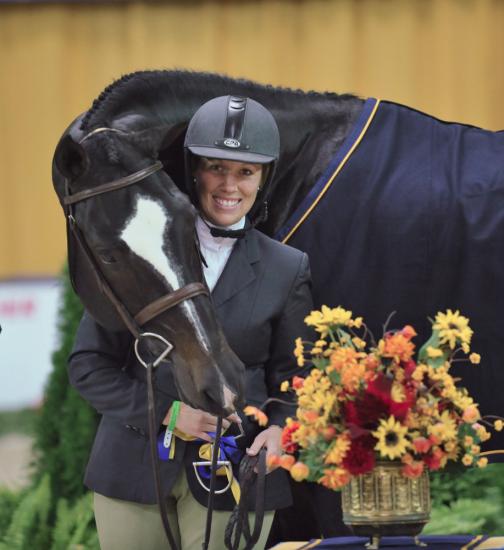 Ci-après un extrait de "the chronicle of the horse"
"Winning the 3'3" amateur-owner hunter stake clinched the division championship for Tracy Scheriff-Muser. She rode her elegant black stallion Macallan to first and fourth in the other two over-fences classes.
"He's so comfortable and slow. He doesn't ever care about anything. He's just a lot of fun," Scheriff-Muser said of Macallan, an 8-year-old Holsteiner by Carentino.
Scheriff-Muser's trainer, Haven Schatt, found Macallan in Europe and imported him in January. "When I saw him, I just thought he was adorable and had to have him," Scheriff-Muser said.
Schatt also shows Macallan in the first year green division. Scherrif-Muser, of Wellington, Fla., started showing him in the 3'3" amateurs this spring, and moved up to the regular amateur-owner division in July. It was too late to qualify for the Pennsylvania National at 3'6", so she returned to the 3'3" classes for the show."